Dispenser for dosing 1-component fluids
preeflow® eco-PEN
A volumetric dosing system for precise dispensing that is able to apply minimum quantities of one-component fluids. Due to the ViscoTec endless piston principle watery up to pasty fluids can be feeded perfectly.
Independent from viscosity fluctuations a clean and process reliable dosing can be realized. The controlled cutoff thanks to the suck-back effect marks the preeflow devices of the eco-PEN series next to many other features.
The preeflow® eco-PEN convinces
Valveless sealed technology without dripping
Dosing pressures of 16 to 20 bar are possible
Smaller needle and nozzle cross-sections
Pressure tank maybe dropped, depending on material
Smallest dosing quantity: 0.001ml
Smallest dosing quantity:
0.001 ml
Adjustable dosing flow:
0.12 – 1.48 ml/min
Weight:
380 g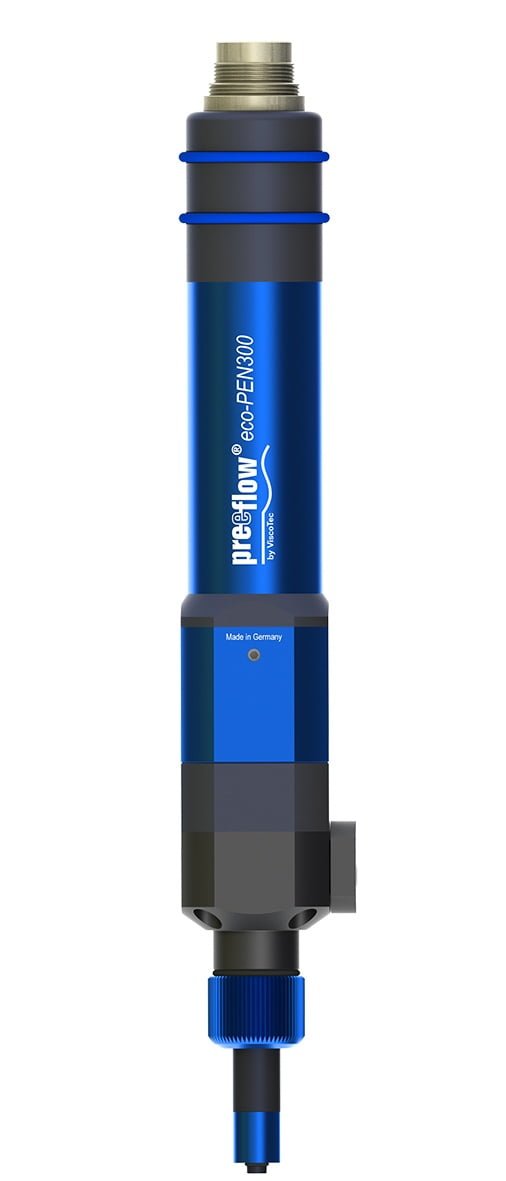 Description
The innovative precision volume dosimeter eco-PEN 300 made by ViscoTec offers a wide range of applications for low to high-viscosity dispensing.
Theory of function
preeflow eco-PEN300 is a rotating and perfectly pressure-tight displacement system. Self-sealing rotor/stator design. Conveyance action by medium displacement in the stator through controlled rotor rotation. Safe conveyance without any modification of the medium. With its suck back option, preeflow ensures clean and controlled material or medium cut-off while preventing post-dripping effects.
Data sheet eco-PEN300
Spare parts eco-PEN300
Smallest dosing quantity:
0.002 ml
Adjustable dosing flow:
0.2 – 3.3 ml/min
Weight:
410 g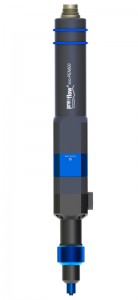 Description
The micro dispenser eco-PEN330 is the missing link in micro dispensing!
Theory of function
Like all products in the eco-PEN series also the preeflow eco-PEN330 is a rotating, absolutely pressure-tight, positive displacement system with self-sealing rotor-stator arrangement. The controlled rotary motion of the rotor transfers the medium by displacement in the stator. The medium is unchanged by this process. And simply by switching to reverse-flow, preeflow ensures a clean and controlled stop of material or medium. No drips, no mess!
Data sheet eco-PEN330
Control units

Description
The control unit, eco-CONTROL EC200-K, made by ViscoTec, offers the precision-volume dosing unit of the eco-PEN series many application possibilities.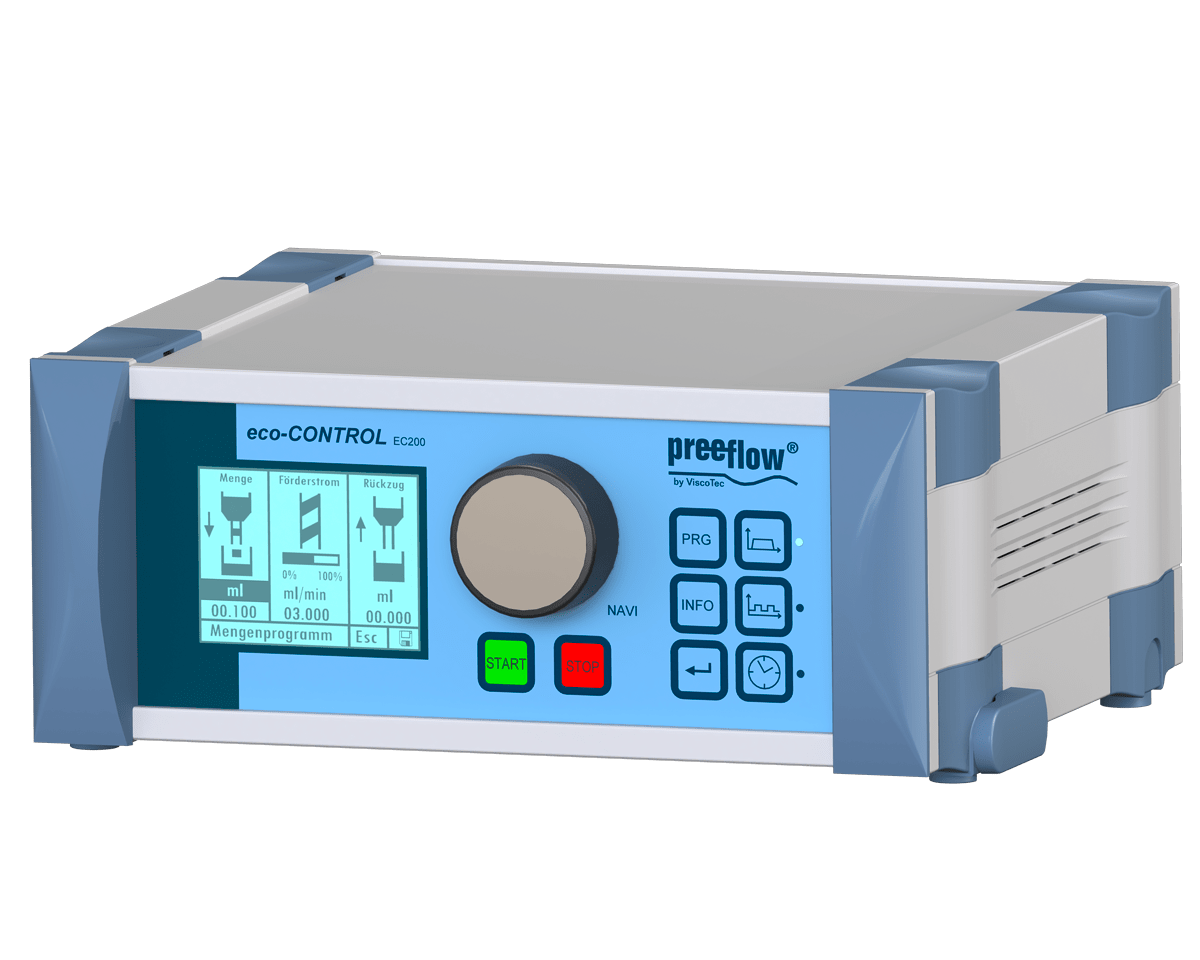 Theory of function
The unit is microprocessor-controlled. It is simple to operate, without submenu, and has graphic support. The set supply pressure is monitored and digitally displayed in bar or Psi. Error messages for filling level and motor current are also monitored. External signals can be connected via I/O ports to a PLC for control in automated lines. A wide variety of dosing programs with part management are storable.
Data sheet eco-CONTROL EC200-K
preeflow® – microdispensing in perfection
More than 20 years of experience in fluid dispensing. This comprehensive know-how in dosing technology distinguishes ViscoTec. In 2008, this wealth of experience was expanded with the introduction of the preeflow brand. With success: For 10 years, preeflow has stood for precise and purely volumetric dispensing of liquids in small and very small quantities. All over the world, a wide variety of industries rely on preeflow products. Always in the sense of the claim: Smaller, more precise, more economical.