Application Example thermal management: Dispensing of abrasive thermal pastes
Handle highly viscous and abrasive materials & avoid air pockets
Thermal management is important for the safe and efficient operation of mechanical and electrical devices. From wearables to electric vehicles to mobile and internet infrastructure equipment, heat generation and dissipation must be considered and regulated everywhere.
Ensure the long-term safe function of your components and use our dispensers for the application of thermally conductive materials! The so-called thermal conductive pastes or TIM (Thermal Interface Materials) can be one- or two-component. Perfect for eco-PEN or eco-DUO. Our common goal is to achieve a stable, repeatable process with durable dispensing equipment.
---
How printed circuit boards stay "cool" in electronic devices
The situation with printed circuit boards (PCBs) is the same as in many other areas: More and more power is required on less and less surface area. As a result, the heat output per unit area increases. Which in turn means that more and more heat is being dissipated onto smaller and smaller surfaces.
As a carrier for individual components, the printed circuit board is the most important component for achieving successful thermal management. Areas of application include LEDs, cell phones, e-mobility and consumer electronics.
Advantages of thermal management with preeflow:
No air pockets
Pulsation-free, process-reliable dispensing of high-viscosity pastes
Robust components for handling materials with abrasive fillers
Product tests and validation by preeflow
Help with the selection of dosing components and small dosing systems
Combination of complete dosing systems or dosing equipment
Publication of all tested materials with manufacturer's approval
Test your products and applications via video conferencing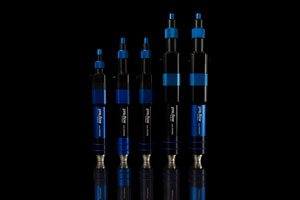 1-component dispenser
The 1-component dispenser: Your perfect partner for low to high viscosity dispensing.
Discover now here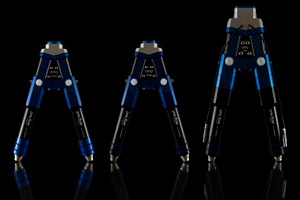 2-component dispenser
The 2-component dispenser: Simple and precise dispensing of previously unattained small quantities.
Discover now here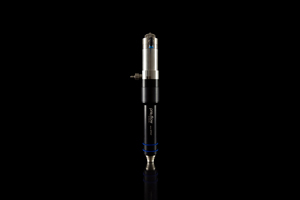 Spray dispenser
The spray dispenser: Perfect spraying of fluids in the low to high viscosity spray range.
Discover now here
preeflow® – microdispensing in perfection
More than 20 years of experience in fluid dosing. ViscoTec distinguishes itself with its comprehensive know-how in dispensing technology. In 2008, this wealth of experience was expanded with the introduction of the preeflow brand. With success: For 10 years, preeflow has stood for precise and purely volumetric dispensing of fluids in small and very small quantities. All over the world, a wide variety of industries rely on preeflow products. Always following our philosophy: Smaller, more precise, economical.