Application Example Underfill
The Adhesives Dosing System for Conductive Adhesives
So-called Underfill material applications are used for dosing conductive adhesives. The isotropic conductive adhesive is the electrical connection between microchip and substrate. The adhesive is then cured with thermal or UV radiation. Finally, the resulting cavity is filled. This process is called "underfill".
---
preeflow® impresses XENON
Consistently high quality and extremely precise dosing: characteristics that are part of the daily operation at XENON Automatisierungstechnik GmbH. Thanks to the use of precision dosing systems, the company makes applications to a wide variety of components, sometimes under pressure. It was therefore natural that XENON wanted to maintain this level during dosing.
Choosing the right dispenser was not difficult for XENON: the required dosing volume range, the uncomplicated implementation and the precise accuracy of the preeflow dispensers quickly impressed the company. The fully automatic dosing system offers precision and reliability. And is therefore the perfect partner for XENON.
---
preeflow Underfill advantages:
Precise dosing
Complete control of the dosing process
High repeatability
"The spindle dosing system is controlled directly via the plug´n´dose box and the SPS, so that the volume flow can be easily adjusted to the processing path."XENON Automatisierungstechnik GmbH
To the detailed report
Product tests and validation by preeflow
Help with the selection of dosing components and small dosing systems
Combination of complete dosing systems or dosing equipment
Publication of all tested materials with manufacturer's approval
Test your products and applications via video conferencing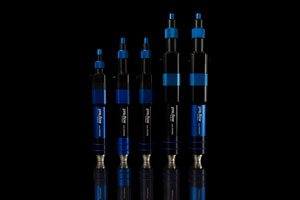 1-component dispenser
The 1-component dispenser: Your perfect partner for low to high viscosity dispensing.
Discover now here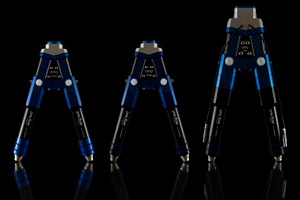 2-component dispenser
The 2-component dispenser: Simple and precise dosing of previously unattained small quantities with dosing systems.
Discover now here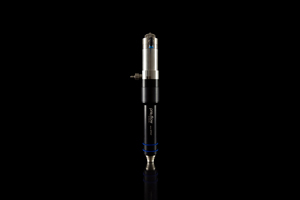 Spray dispenser
The spray dispenser: Perfect spraying of fluids in the low to high viscosity spray range.
Discover now here
preeflow® – microdispensing in perfection
More than 20 years' experience in fluid dosing. ViscoTec distinguishes itself with its comprehensive know-how in dispensing technology. In 2008, this wealth of experience was expanded with the introduction of the preeflow brand. With success: For 10 years, preeflow has stood for precise and purely volumetric dispensing of fluids in small and very small quantities. All over the world, a wide variety of industries rely on preeflow products. Always following our philosophy: Smaller, more precise, economical.