Underfill Application Example
Klebstoffdosierung: Underfill-Verfahren für Isolierklebstoffe
Underfill ist ein Prozess, bei dem ein isolierender Klebstoff (z.B. Epoxid) entlang der Kanten dosiert wird und dann durch Kapillarwirkung den Raum zwischen Bauteil und Leiterplatte ausfüllt – z.B. bei einem Mikrochip. Der Klebstoff sorgt für eine bessere Haftung des Bauteils an der Leiterplatte, schützt vor mechanischen Spannungen und verhindert nicht zuletzt die Elektromigration. Der Klebstoff wird in der Regel thermisch ausgehärtet.
---
preeflow® impresses XENON
Gleichbleibend hohe Qualität und absolut genauste Dosierung: Eigenschaften, die für die XENON Automatisierungstechnik GmbH zum Arbeitsalltag gehören. Dank des Einsatzes von Präzisions-Dosiersystemen appliziert das Unternehmen auf verschiedensten Bauteilen und sogar unter Vakuum. Naheliegend, dass XENON dieses Niveau auch bei der Dosierung halten wollte.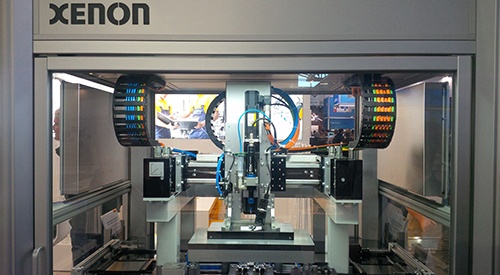 Die Wahl des passenden Dispensers fiel XENON nicht schwer: Der gewünschte Dosiervolumenbereich, die unkomplizierte Inbetriebnahme und die präzise Genauigkeit der Dispenser von preeflow überzeugten schnell. Das vollautomatische Dosiersystem steht für Präzision und Wiederholbarkeit. Und ist deshalb der ideale Partner für XENON.
---
preeflow Underfill Vorteile:
Punktgenaue Dosierung
Vollständige Kontrolle des Dosierprozesses
Hohe Wiederholgenauigkeit
"The spindle dispensing system is controlled directly via the plug´n´dose box and the SPS, so that the volume flow can be easily adjusted to the processing path."XENON Automatisierungstechnik GmbH
To the detailed report
Product tests and validation by preeflow
Help with the selection of dispensing components and small dispensing systems
Combination of complete dispensing systems or dispensing equipment
Publication of all tested materials with manufacturer's approval
Test your products and applications via video conferencing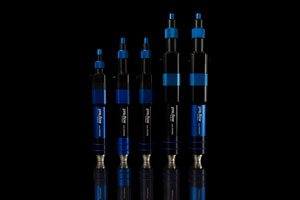 1K-Dispenser
Der 1K Dispenser: Ihr idealer Partner für den nieder- bis hochviskosen Dispensing-Bereich.
Discover now here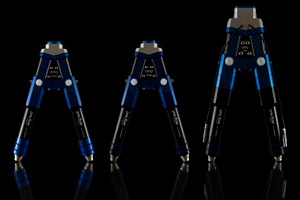 2K-Dispenser
Der 2K Dispenser: Mit dem Dosiersystem einfach und präzise bisher unerreichte Kleinstmengen dosieren.
Discover now here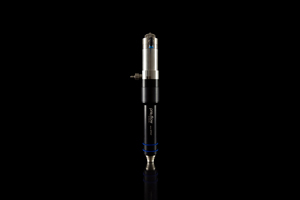 Sprühdispenser
Der Sprühdispenser: Perfektes Sprühen von Fluiden im nieder- bis hochviskosen Sprühbereich.
Discover now here
preeflow® – Mikrodosierung in Perfektion
Mehr als 20 Jahre Erfahrung rund um die Dosierung von Fluiden. Dieses umfassende Know-how in der Dosiertechnik zeichnet ViscoTec aus. Im Jahr 2008 wurde dieser Erfahrungsschatz mit der Einführung der Marke preeflow erweitert. Mit Erfolg: preeflow steht seit 10 Jahren für präzises und rein volumetrisches Dosieren von Flüssigkeiten in Klein- und Kleinstmengen. Weltweit vertrauen unterschiedlichste Branchen auf preeflow-Produkte. Immer im Sinne des Anspruchs: Kleiner, präziser, wirtschaftlicher.