Progressive Cavity Pumps for Volumetric Dispensing Systems
preeflow® 1-component dispenser, 2-component dispenser and spray dispenser
The proven ViscoTec endless piston principle enables a purely volumetric and pulsation-free dispensing. Conveying without changing the material is guaranteed: Whether for low or high viscosity materials – with or without filler content. Due to the programmable suck back effect, preeflow liquid volume dispensers guarantee a clean, controlled material thread breakage without dripping.
For perfect dispensing technology and micrsodispensing! Whether bead dosing, dot dosing or 2-component dispensing: We offer progressive cavity dispensers and dispensing solutions for your area of application. The high repeatability of > 99 % ensures an optimal solution. With our products you receive a dispensing technology from a market leader for volumetric dispensing.
Products
Our progressive cavity dispensers offer pulsation-free and purely volumetric dispensing.
1-component dispenser, 2-component dispenser and spray dispenser: Your experts for microdispensing in perfection.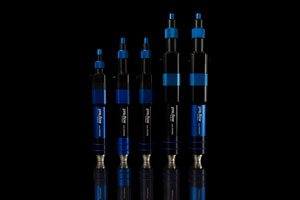 1-component dispenser
The 1-component dispenser is perfectly suited for conveying low to high viscosity materials. A purely volumetric dispensing system that applies the smallest amounts of single-component fluids.
Discover now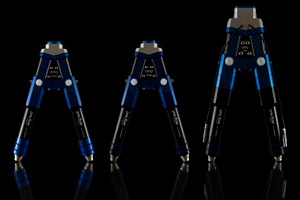 2-component dispenser
Our purely volumetric dispensing system for the precise mixing and dispensing of the smallest amounts of two-component fluids and pastes. Ideal for adhesives, solder paste, thermal paste, sealants and many more.
Discover now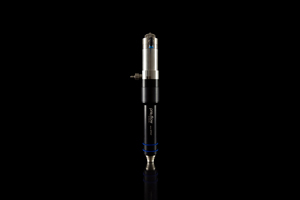 Spray dispenser
The spray dispenser is especially suitable for the perfect spraying of low to high viscosity materials with high edge definition. Your ideal partner for precise nebulizing and spraying.
Discover now
MORE THAN
YEARS OF EXPERIENCE IN DOSING TECHNOLOGY
FROM
SMALLEST DOSING QUANTITIES
Automatic suck-back: No stringing or dripping
Independent of pressure, time, temperature
Low maintenance requirements
Fast and easy handling of the products
Absolute process reliability
Worldwide, specialised distributor network
preeflow® – microdispensing in perfection
More than 20 years of experience in fluid dispensing. ViscoTec distinguishes itself with its comprehensive know-how in dispensing technology. In 2008, this wealth of experience was expanded with the introduction of the preeflow brand. With success: For 10 years, preeflow has stood for precise and purely volumetric dispensing of fluids in small and very small quantities. All over the world, a wide variety of industries rely on preeflow dispensing products. Always following our philosophy: Smaller, more precise, economical.