Application Example Conformal Coating
Comprehensive Application of a Protective Coating
Conformal Coating is the application of a protective coating. Opaque or transparent coatings are partially or completely applied to pcb printed circuit board. The materials are usually highly viscous, thermal or UV-cured. They are dosed onto a glass slide in a thick or thin layering process.
---
Highest Precision for the Best Sound Quality
For over 90 years Beyerdynamic has been known for its high sound quality. It goes without saying that the headphone manufacturer trusts the volumetric dispenser from preeflow. And for a good reason: The highest precision is required when applying the attenuation layers to the loudspeaker membrane.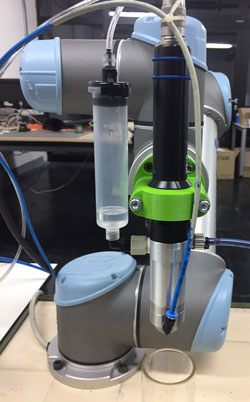 The damping material is applied to a surface area using a volumetric spraying unit from preeflow. This ensures a uniform spray pattern. The membrane is neither compressed nor damaged in any way.
The result: high-precision dosing results for outstanding sound quality.
---
preeflow Conformal Coating advantages:
Fast processing
Precise spraying results
Conformal coating spray pattern
"The eco-Spray dispensers are ideal for dosing low to high viscosity materials. Perfect for applying thin attenuation layers to our loudspeakers."Sebastian Haberzettl, R&D Headphones
To the detailed report
Product tests and validation by preeflow
Help with the selection of dosing components and small dosing systems
Combination of complete dosing systems or dosing equipment
Publication of all tested materials with manufacturer's approval
Test your products and applications via video conferencing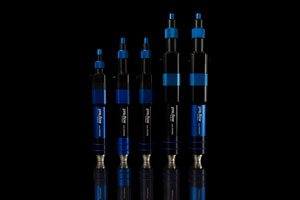 1-component dispenser
The 1-component dispenser: Your perfect partner for low to high viscosity dispensing.
Discover now here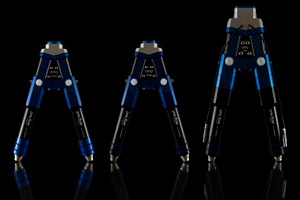 2-component dispenser
The 2-component dispenser: Simple and precise dosing of previously unattained small quantities with dosing systems.
Discover now here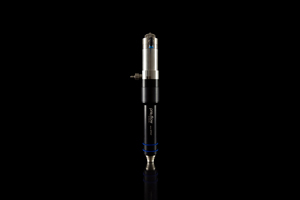 Spray dispenser
The spray dispenser: Perfect spraying of fluids in the low to high viscosity spray range.
Discover now here
preeflow® – microdispensing in perfection
More than 20 years' experience in fluid dosing. ViscoTec distinguishes itself with its comprehensive know-how in dispensing technology. In 2008, this wealth of experience was expanded with the introduction of the preeflow brand. With success: For 10 years, preeflow has stood for precise and purely volumetric dispensing of fluids in small and very small quantities. All over the world, a wide variety of industries rely on preeflow products. Always following our philosophy: Smaller, more precise, economical.