Fluid Dispensing Systems and Liquid Dispensers for Your Requirement
Application examples
Our fluid dispensing systems are the perfect solution for any requirement. Why? Because all our liquid dispensers and fluid dispensers can be tailored to your demands. They are suitable for a wide variety of applications and industries. Precise liquid dispensing systems, easy handling and perfect results is our expertise – your satisfaction is our top priority.
Liquid Dispensing Systems: Compatible for Every Application
When it comes to dispensing liquids the applications are as diverse as the technology. From Bonding and Glob Top to Encapsulating.
We have the right fluid dispensing system for every application.
Material examples
Materials such as silicones, colours or fats differ greatly in their properties. Fluid dispensing systems must adapt to these specific requirements. That is why a wide variety of materials can be conveyed and applied using preeflow liquid dispensing equipment:
1K und 2K Epoxy

UV & light curing

heat curing

gasoline

high fill fluids

anaerobic adhesives

shear-sensitive adhesives

LED resins

toluene
thermal conductive paste

sealing agents

flavours

solder paste

RTV rubbers

silver paste

flux

industrial oils

and many more
isopropanol

cosmetics & medicines

biotechnical suspensions

silicones

epoxy resin

alcohol

thermal grease

MEK
grease

PU

paints & inks

primer

acetone

brazing paste

electrolytic solutions

perfume
---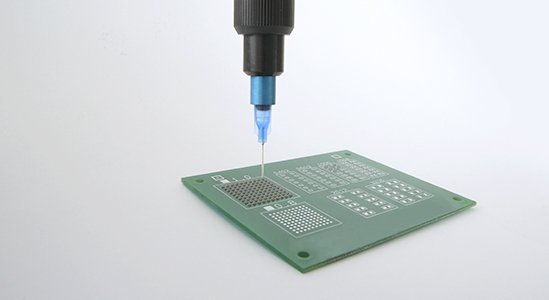 ---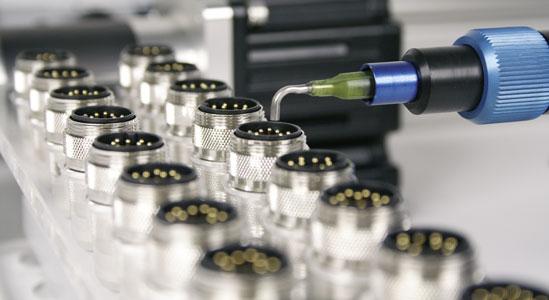 ---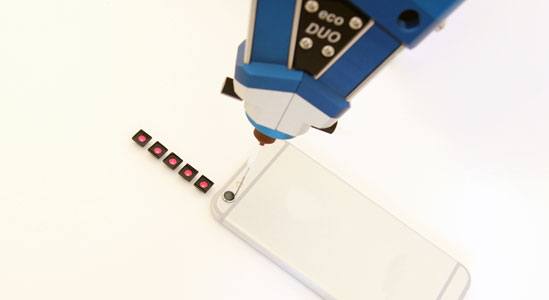 Branches
Unsere Dosiersysteme für Flüssigkeiten eignen sich nicht nur für die verschiedensten Materialien. Sie kommen zuverlässig auch in unterschiedlichsten Branchen zum Einsatz:
preeflow® – automated dispensing systems
More than 20 years of experience in fluid dispensing. ViscoTec distinguishes itself with its comprehensive know-how in dispensing technology. In 2008, this wealth of experience was expanded with the introduction of the preeflow brand. With success: For more than 10 years, preeflow has stood for precise and purely volumetric dispensing of fluids in small and very small quantities. All over the world, a wide variety of industries rely on preeflow dispensing products. Always following our philosophy: Smaller, more precise, economical.