Application Example Dam and Fill
Protection of Highly Complex Areas
Dam and Fill applications protect highly complex areas particularly reliably. In the first step a dispensing robot applies a highly viscous barrier – the dam. In the next step the robot dispenser fills that area with a filling material. The dosed area is sealed with flowable material and therefore protected.
---
Robotic Dispensing with Dam and Fill
Fritsch GmbH from Kastl/Utzenhofen knows all about robotic dispensing systems. However, the filling of a circuit carrier with silicone proved to be a challenge. There was only one solution for a clean result:
The manufacturer of SMT technology used the tried and tested eco-PEN by preeflow. High repeatability, precise processing and user-friendly handling: characteristics that distinguish preeflow products. Fritsch was soon impressed.
And it has not disappointed. The preeflow eco-PEN provides reliable volume dispensing of a wide variety of materials. It is capable of compensating for external factors such as the ambient temperature.
An all-round talent for clean dispensing results.
---
preeflow Dam and Fill advantages:
Protection of highly complex components
Clean dispensing
Compensation of external factors
"High repeatability, precise processing, user-friendly handling and short set-up times are particularly important to us. These are the characteristics that distinguish the preeflow dispensers."Andreas Hiller, Sales/Application
Zum ausführlichen Bericht
Product tests and validation by preeflow
Help with the selection of dosing components and small dosing systems
Combination of complete dosing systems or dosing equipment
Publication of all tested materials with manufacturer's approval
Test your products and applications via video conferencing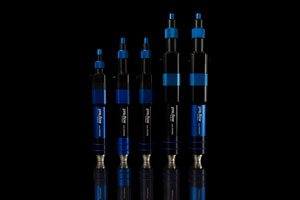 1-component dispenser
The 1-component dispenser: Your perfect partner for low to high viscosity dispensing.
Discover now here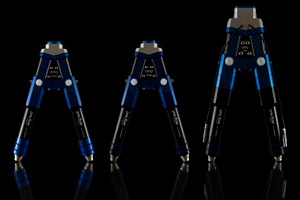 2-component dispenser
The 2-component dispenser: Simple and precise dispensing of previously unattained small quantities.
Discover now here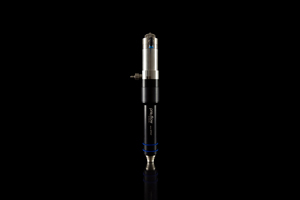 Spray dispenser
The spray dispenser: Perfect spraying of fluids in the low to high viscosity spray range.
Discover now here
preeflow® – microdispensing in perfection
More than 25 years of experience in fluid dosing. ViscoTec distinguishes itself with its comprehensive know-how in dispensing technology. In 2008, this wealth of experience was expanded with the introduction of the preeflow brand. With success: For 15 years, preeflow has stood for precise and purely volumetric dispensing of fluids in small and very small quantities. All over the world, a wide variety of industries rely on preeflow products. Always following our philosophy: Smaller, more precise, economical.