Application Example Microdispensing
High-precision Dispensing of Flowable Materials
Microdispensing or microdosing means the dosing of flowable material in the volume range from one microliter. Dosing is carried out by means of a dispenser. It is used in the form of bead dosing or dot dispensing – in 1-component or 2-component dosing. Exact precision and high repeat accuracy are of paramount importance here. At the same time, the dispensers must be completely reliable.
---
Precise and Fast: Micro Dispenser from preeflow®
Precise dosing results are a prerequisite in many different areas of application. For example, in the field of electronic components at Sumida Components & Modules GmbH.
Exceptional: The dosing process also had to be carried out very quickly. The most accurate dosing results are essential in a very short time. It was also important to avoid dripping. With the preeflow dispensers, Sumida achieves optimum results in a short period of time.
---
preeflow Microdispensing advantages:
High precision in application
Maximum repeat accuracy of the dispenser
Total dispenser reliability
"A good price-performance ratio for the dosing unit and the possibility of changing the process parameters for each application (using the control panel supplied) were important aspects in the decision making process."Anatoli Esch, Manager Processes Polymers bei Sumida
To the detailed report
Product tests and validation by preeflow
Help with the selection of dosing components and small dosing systems
Combination of complete dosing systems or dosing equipment
Publication of all tested materials with manufacturer's approval
Test your products and applications via video conferencing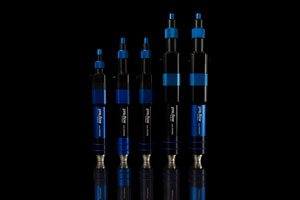 1-component dispenser
The 1-component dispenser: Your perfect partner for low to high viscosity dispensing.
Discover now here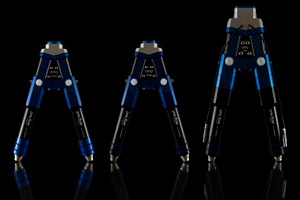 2-component dispenser
The 2-component dispenser: Simple and precise dispensing of previously unattained small quantities.
Discover now here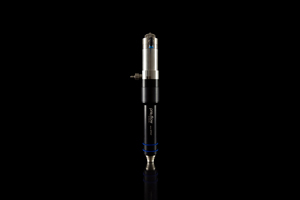 Spray dispenser
The spray dispenser: Perfect spraying of fluids in the low to high viscosity spray range.
Discover now here
preeflow® – microdispensing in perfection
More than 25 years of experience in fluid dosing. ViscoTec distinguishes itself with its comprehensive know-how in dispensing technology. In 2008, this wealth of experience was expanded with the introduction of the preeflow brand. With success: For 15 years, preeflow has stood for precise and purely volumetric dispensing of fluids in small and very small quantities. All over the world, a wide variety of industries rely on preeflow products. Always following our philosophy: Smaller, more precise, economical.