preeflow® − định lượng vi phân hoàn hảo!
Công nghệ định lượng công nghệ cao của ViscoTec
Nhãn hiệu preeflow có nghĩa là việc định lượng chính xác khối lượng chất lỏng ở số lượng nhỏ và nhỏ nhất. Dựa trên hơn 20 năm kinh nghiệm về định lượng gần như toàn bộ các loại chất lỏng, "preeflow" được thành lập năm 2008 – và cùng với khả năng định lượng vi phân hoàn hảo. Sản phẩm preeflow được tích hợp trong các ứng dụng định lượng trên toàn thế giới.
Chất lượng vượt trội – Sản xuất tại Đức – biến chúng thành những bộ phận cần thiết, ví dụ như trong việc định lượng keo dính như keo dính 1 thành phần hoặc 2 thành phần. Nếu sử dụng các ống định lượng như eco-PEN hoặc eco-DUO, để kiểm soát thiết bị và đơn vị đánh giá: sản phẩm preeflow tuân thủ theo nguyên tắc của chúng tôi "nhỏ, chính xác, kinh tế".
---
preeflow® Lĩnh vực áp dụng
preeflow progressive cavity pumps can be used in dosing technology in a wide variety of industries and applications.
Whether in medical technology, biochemistry or in the laboratory: We offer you dosing technology suitable for every requirement – from bonding to underfill applications.
Sản phẩm
The preeflow products allow a purely volumetric and pulsation-free dosing.
Whether 1-component dispenser, 2-component dispenser or spray dispenser: With us you will find your experts for microdispensing in perfection.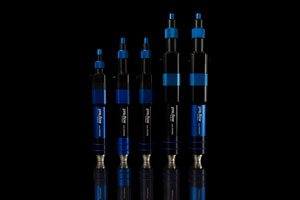 1-component dispenser
Our 1-component dispenser: Your perfect partner for dosing 1-component fluids.
Learn more now
---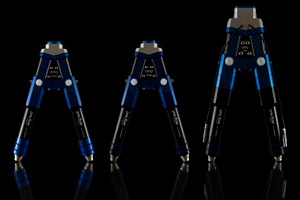 2-component dispenser
Our 2-component dispenser: With the preeflow eco-DUO you can dispense 2-component fluids perfectly.
Learn more now
---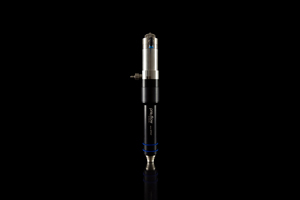 Spray dispenser
Our spray dispenser: The preeflow eco-SPRAY is perfectly suitable for high-precision nebulization and spraying.
Learn more now
---
Tò mò? Sau đó liên hệ với chúng tôi!
Đội ngũ nhân viên của chúng tôi sẵn sàng giải đáp các thắc mắc của bạn.
To the contact form
preeflow® – định lượng vi phân hoàn hảo!
More than 20 years of experience in fluid dispensing. This comprehensive know-how in dosing technology distinguishes ViscoTec. In 2008, this wealth of experience was expanded with the introduction of the preeflow brand. With success: For 10 years, preeflow has stood for precise and purely volumetric dispensing of liquids in small and very small quantities. All over the world, a wide variety of industries rely on preeflow products. Always in the sense of the claim: Smaller, more precise, more economical.