preeflow® − perfekcja mikrodozowania!
Zaawansowana technologia dozowania firmy ViscoTec
Marka preeflow to synonim precyzyjnego, czysto wolumetrycznego dozowania i mikrodozowania cieczy. Oparta na ponad 20-letnim doświadczeniu w dziedzinie dozowania płynów marka "preeflow" została stworzona w roku 2008 – dzisiaj produkty preeflow, zapewniające dodatkowo niebywałą perfekcję mikrodozowania, stosuje się na całym świecie w najróżniejszych aplikacjach dozujących.
Unikalna jakość – Made in Germany – sprawia, że są one istotnymi komponentami wszystkich systemów, na przykład dozowania kleju w produkcji klejów 1-komponentowych lub 2-komponentowych. W przypadku dozowników, takich jak eco-PEN lub eco-DUO, czy urządzeń sterujących, produkty marki preeflow są dostosowane do naszej głównej zasady: "niewielkie wymiary, precyzja i oszczędność".
---
preeflow® Obszary zastosowań
preeflow progressive cavity pumps can be used in dosing technology in a wide variety of industries and applications.
Whether in medical technology, biochemistry or in the laboratory: We offer you dosing technology suitable for every requirement – from bonding to underfill applications.
Montaż powierzchniowy SMD / SMT
Produkty
The preeflow products allow a purely volumetric and pulsation-free dosing.
Whether 1-component dispenser, 2-component dispenser or spray dispenser: With us you will find your experts for microdispensing in perfection.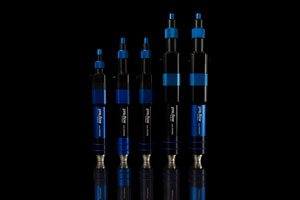 1-component dispenser
Our 1-component dispenser: Your perfect partner for dosing 1-component fluids.
Learn more now
---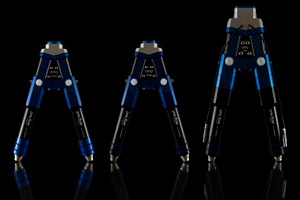 2-component dispenser
Our 2-component dispenser: With the preeflow eco-DUO you can dispense 2-component fluids perfectly.
Learn more now
---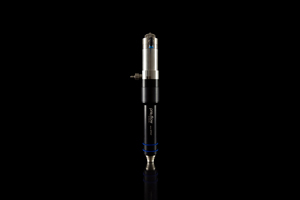 Spray dispenser
Our spray dispenser: The preeflow eco-SPRAY is perfectly suitable for high-precision nebulization and spraying.
Learn more now
---
preeflow® − perfekcja mikrodozowania!
More than 20 years of experience in fluid dispensing. This comprehensive know-how in dosing technology distinguishes ViscoTec. In 2008, this wealth of experience was expanded with the introduction of the preeflow brand. With success: For 10 years, preeflow has stood for precise and purely volumetric dispensing of liquids in small and very small quantities. All over the world, a wide variety of industries rely on preeflow products. Always in the sense of the claim: Smaller, more precise, more economical.