ViscoTecがお届けするハイテク投薬技術
Die Marke preeflow steht für präzises, rein
volumetrisches Dosieren von Flüssigkeiten
in Klein- und Kleinstmengen. Auf Basis unserer mehr als 20 Jahre langen Erfahrung rund um das Dosieren von Fluiden entstand "preeflow" im Jahr 2008 – und damit Mikrodosierung in Perfektion. preeflow-Produkte werden weltweit in Dosieranwendungen integriert und basieren auf dem Prinzip der Exzenterschneckenpumpe.
Die einzigartige Qualität der Exzenterschneckenpumpe macht sie zum perfekten Partner in der Dosiertechnik. Beispielsweise in der Dosierung von Flüssigkeiten wie 1K- bzw. 2K-Klebstoffen. Ob volumetrische Dispenser wie der eco-PEN oder eco-DUO, Steuergeräte und Auswertegeräte: preeflow-Produkte entsprechen immer unserer Devise "kleiner, präziser, wirtschaftlicher".
---
preeflow® 適用分野
preeflow progressive cavity pumps can be used in dosing technology in a wide variety of industries and applications.
Whether in medical technology, biochemistry or in the laboratory: We offer you dosing technology suitable for every requirement – from bonding to underfill applications.
製品
The preeflow products allow a purely volumetric and pulsation-free dosing.
Whether 1-component dispenser, 2-component dispenser or spray dispenser: With us you will find your experts for microdispensing in perfection.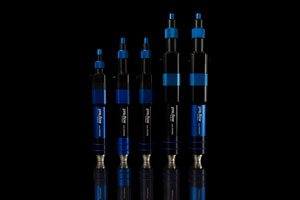 1-component dispenser
Our 1-component dispenser: Your perfect partner for dosing 1-component fluids.
Learn more now
---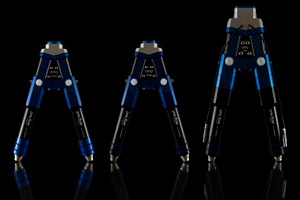 2-component dispenser
Our 2-component dispenser: With the preeflow eco-DUO you can dispense 2-component fluids perfectly.
Learn more now
---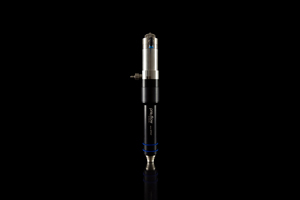 Spray dispenser
Our spray dispenser: The preeflow eco-SPRAY is perfectly suitable for high-precision nebulization and spraying.
Learn more now
---
preeflow® − 微量調剤を完璧に!
Mehr als 20 Jahre Erfahrung rund um die Dosierung von Fluiden. Dieses umfassende Know-how in der Dosiertechnik zeichnet ViscoTec aus. Im Jahr 2008 wurde dieser Erfahrungsschatz mit der Einführung der Marke preeflow erweitert. Mit Erfolg: preeflow steht seit 10 Jahren für präzises und rein volumetrisches Dosieren von Flüssigkeiten in Klein- und Kleinstmengen. Weltweit vertrauen unterschiedlichste Branchen auf preeflow-Produkte. Immer im Sinne des Anspruchs: Kleiner, präziser, wirtschaftlicher.