preeflow® − la perfezione in fatto di microdispensing!
Alta tecnologia di dosatura della ViscoTec
Il marchio preeflow è sinonimo di una precisa dosatura volumetrica dei fluidi in piccole o piccolissime quantità. Grazie a più di 20 anni di esperienza maturata nel settore, il sistema di dosatura dei fluidi con il marchio "preeflow", registrato nel 2008, ha raggiunto la perfezione in fatto di microdispensing. I prodotti preeflow sono integrati nell'impiego di strumenti di dosatura in tutto il mondo.
L'eccezionale qualità firmata "Made in Germany" li ha resi componenti di fondamentale importanza nel proprio settore, ad esempio nei sistemi di erogazione adesivi a uno o due componenti. Basti pensare ad esempio a eco-PEN o eco-DUO utilizzati per controllare i dispositivi e le unità di valutazione. I prodotti a marchio preeflow rispettano il nostro principio base in quanto sono "piccoli, precisi ed economici".
---
preeflow® Campi di applicazione
Le pompe a cavità progressiva preeflow possono essere utilizzate nella tecnologia di dosaggio in un'ampia varietà di industrie e applicazioni.
Che si tratti di tecnica medica, biochimica o laboratorio: vi offriamo una tecnica di dosaggio adatta a tutte le esigenze, dall'incollaggio al sottoppieno.
Prodotti
I prodotti preeflow consentono un dosaggio puramente volumetrico e privo di pulsazioni.
Che si tratti di un dispenser monocomponente, di un dispenser bicomponente o di uno spray: da noi trovate i vostri esperti di microdosaggio.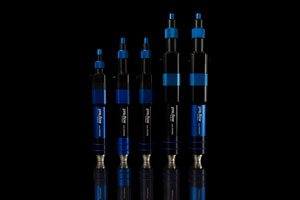 Distributore 1 componente
Il nostro dosatore monocomponente: il partner ideale per il dosaggio di liquidi monocomponente.
Learn more now
---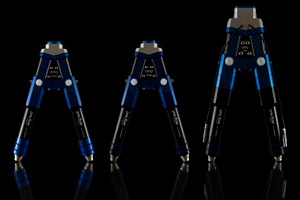 Distributore bicomponente
Il nostro dosatore bicomponente: con il preeflow eco-DUO potete dosare in modo ottimale liquidi bicomponenti.
Learn more now
---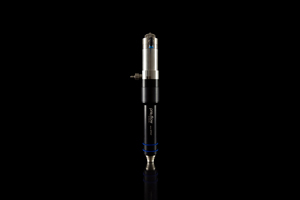 Erogatore spray
Il nostro dispenser di spray: il preeflow eco-SPRAY è ideale per l'atomizzazione e la nebulizzazione di alta precisione.
Learn more now
---
Sei diventato curioso? Mettetevi in contatto con noi!
Il nostro team sarà felice di assisterti.
To the contact form
preeflow® – la perfezione in fatto di microdispensing!
Oltre 20 anni di esperienza nel dosaggio di fluidi. Questo vasto know-how nella tecnica di dosaggio contraddistingue ViscoTec. Nel 2008 questo patrimonio di esperienze si è arricchito con l'introduzione del marchio Preeflow. Con successo: da 10 anni preeflow è sinonimo di dosaggio preciso e puramente volumetrico di liquidi in piccole e piccolissime quantità. In tutto il mondo, un'ampia varietà di settori industriali si affida ai prodotti pre-flow. Sempre nel senso del termine: più piccolo, più preciso, più economico.