preeflow® − tökéletesség a mikroadagolás terén!
A ViscoTec modern adagolási technológiája
A preeflow márka egyet jelent az akár egészen kis mennyiségű folyadékok precíz, teljes mértékben volumetrikus adagolásával. A folyadékadagolás terén több mint 20 éves tapasztalattal rendelkező "preeflow" 2008 óta nyújt tökéletes megoldásokat a mikroadagolás terén. A preeflow termékeket világszerte számos adagolási alkalmazáshoz használják.
A Németországban gyártott termékek kiváló minőségüknek köszönhetően elengedhetetlen kellékek többek között a ragasztóadagolás terén, például az egykomponensű és kétkomponensű ragasztóanyagok esetében. Az olyan adagolóktól, mint az eco-PEN vagy az eco-DUO a vezérlőegységeken át a vizsgálati egységekig a preeflow termékek hűen tükrözik az alapelveinket: "kicsik, precízek és gazdaságosak".
---
preeflow® Alkalmazási területek
A preeflow progresszív üreges szivattyúk felhasználhatók az adagolási technológiában számos iparágban és alkalmazásban.
Az orvosi technológia, a biokémia vagy a laboratórium: Az adagolási technológiát minden igény kielégítésére kínáljuk – a kötéstől a kitöltésig.
Termékek
A preeflow termékek lehetővé teszik a tisztán volumetrikus és pulzálómentes adagolást.
Akár 1db adagoló, 2db adagoló vagy sprayadagoló: Itt tökéletesen megtalálhatja szakértőit a mikroadagoláshoz.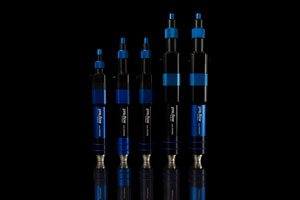 1-component dispenser
Our 1-component dispenser: Your perfect partner for dosing 1-component fluids.
Learn more now
---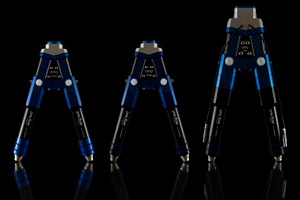 2-component dispenser
Our 2-component dispenser: With the preeflow eco-DUO you can dispense 2-component fluids perfectly.
Learn more now
---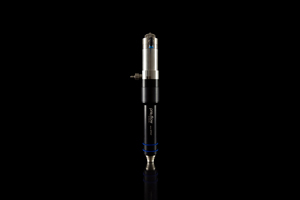 Spray dispenser
Our spray dispenser: The preeflow eco-SPRAY is perfectly suitable for high-precision nebulization and spraying.
Learn more now
---
Kíváncsi? Ezután lépjen kapcsolatba velünk!
Munkatársaink örömmel várják megkeresését.
To the contact form
preeflow® − tökéletesség a mikroadagolás terén!
More than 20 years of experience in fluid dispensing. This comprehensive know-how in dosing technology distinguishes ViscoTec. In 2008, this wealth of experience was expanded with the introduction of the preeflow brand. With success: For 10 years, preeflow has stood for precise and purely volumetric dispensing of liquids in small and very small quantities. All over the world, a wide variety of industries rely on preeflow products. Always in the sense of the claim: Smaller, more precise, more economical.