preeflow® − micro dispensación perfecta!
Tecnología de dosificación de alto nivel de ViscoTec
La marca preeflow ofrece una dosificación precisa, puramente volumétrica de líquidos en cantidades pequeñas y pequeñísimas. Con más de 20 años de experiencia en la dispensación de fluidos de todo tipo, «preeflow» fue creada en 2008, y con ella la micro dispensación perfecta. Los productos preeflow están integrados en aplicaciones de dispensación en todo el mundo.
La calidad única –Made in Germany– los convierte en componentes esenciales, por ejemplo en dispensadores de adhesivo de 1 o 2 componentes. Cuando se trata de dispensadores como el eco-PEN o eco-DUO, para controlar los dispositivos y las unidades de evaluación: los productos preeflow cumplen con nuestro principio «pequeño, preciso, económico».
---
preeflow® Campos de aplicación
preeflow progressive cavity pumps can be used in dosing technology in a wide variety of industries and applications.
Whether in medical technology, biochemistry or in the laboratory: We offer you dosing technology suitable for every requirement – from bonding to underfill applications.
Tecnología y dispositivos de montaje superficial
Productos
The preeflow products allow a purely volumetric and pulsation-free dosing.
Whether 1-component dispenser, 2-component dispenser or spray dispenser: With us you will find your experts for microdispensing in perfection.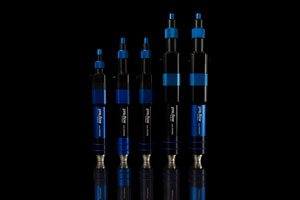 1-component dispenser
Our 1-component dispenser: Your perfect partner for dosing 1-component fluids.
Learn more now
---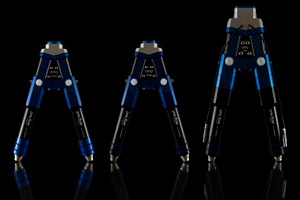 2-component dispenser
Our 2-component dispenser: With the preeflow eco-DUO you can dispense 2-component fluids perfectly.
Learn more now
---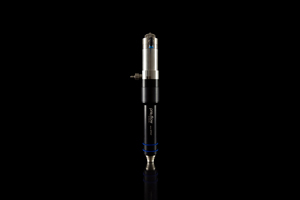 Spray dispenser
Our spray dispenser: The preeflow eco-SPRAY is perfectly suitable for high-precision nebulization and spraying.
Learn more now
---
¿Te has vuelto curioso? Póngase en contacto con nosotros!
Nuestro equipo estará encantado de atender su solicitud.
To the contact form
preeflow® – micro dispensación perfecta!
More than 20 years of experience in fluid dispensing. This comprehensive know-how in dosing technology distinguishes ViscoTec. In 2008, this wealth of experience was expanded with the introduction of the preeflow brand. With success: For 10 years, preeflow has stood for precise and purely volumetric dispensing of liquids in small and very small quantities. All over the world, a wide variety of industries rely on preeflow products. Always in the sense of the claim: Smaller, more precise, more economical.